HypnoNaissance® en Français
$750
Registered Midwife & Paediatric Doctors
Happiness Guaranteed

Transformez les inquiétudes en une attente positive et enthousiaste
Qu'est-ce qu'HypnoNaissance® ?
L'HypnoNaissance® est une philosophie et une technique d'accompagnement pendant la grossesse favorisant un accouchement serein et sans stress. Ce programme, conçu par Marie F. Mongan et enseigné dans 45 pays, se fonde sur la conviction que la nature a tout prévu pour que les bébés viennent au monde facilement, dans le confort et la joie. Ainsi, les futurs parents, préparés physiquement et mentalement à la naissance de leur bébé, vivent une naissance plus calme, plus naturelle et plus sécuritaire.
En quoi consiste la méthode ?
Des explications théoriques sur le fonctionnement du corps et de l'utérus pendant la grossesse et l'accouchement
Des exercices pratiques pour déprogrammer les peurs, relâcher les tensions et éliminer les douleurs (relaxation profonde, auto-hypnose, techniques de respiration, auto-massage)
Des outils de préparation mentale à l'accouchement (visualisation, affirmations positives)
Des conseils pratiques pour une hygiène de vie adaptée (exercices physiques, positions à privilégier, alimentation)
A qui s'adresse-t-elle ?
À tous les parents en bonne santé, avec un bébé en bonne santé et qui souhaitent une naissance douce, joyeuse et sécuritaire, loin de tout stress et traumatisme inutiles pour la maman et le bébé. HypnoNaissance® se pratique en couple car le papa a un rôle essentiel dans le programme et dans l'accueil du bébé. Les deux parents suivent donc tous les cours ensemble et pratiquent à deux pendant le stage et à la maison.
Quels sont les bénéfices d'HypnoNaissance ?
HypnoNaissance redonne le pouvoir aux parents. Ceux-ci vivent cette expérience de grossesse pleinement et en conscience. Ils sont acteurs de la naissance de leur enfant.
Réduit la fatigue pendant le travail, laissant la mère reposée, alerte et pleine d'énergie pendant qu'elle donne naissance à son enfant.
Élimine le syndrome de peur/tension/douleur avant, pendant et après la naissance.
Les Mamans HypnoNaissance® ont généralement un accouchement plus rapide.
Elles ont aussi moins recours à la péridurale et autres anesthésiants chimiques. Ou alors elles y ont recours plus tard.
L'HypnoNaissance® réduit le risque d'intervention (ventouse, épisiotomie, césarienne, …).
La maman, le bébé et le papa développent un merveilleux lien d'attachement et une complicité avant, pendant et après la naissance.
Le papa devient un acteur à part entière pendant la grossesse et lors de l'accouchement, il n'est pas un témoin passif. Il soutient la maman, pratique avec elle les exercices de préparation et est le chef d'orchestre le jour de l'accouchement. Il développe un lien avec son enfant tout au long de la grossesse.
Les bébés sont plus calmes et plus éveillés. Cela permet de favoriser le lien mère-enfant et la première mise au sein si souhaité 😉
Donner naissance redevient cette merveilleuse expérience, paisible et sécuritaire que la nature a prévue !
Qui anime le programme ?
Les cours sont enseignés par Charlotte Dumaine, Sage-Femme française et éducatrice en HypnoNaissance®, certifiée par le HypnoBirthing® Institute.
Charlotte est également Doula (certification CBI).
Elle accompagne les couples en pré et postnatal, ainsi que lors de la naissance, jusque dans la salle d'accouchement.
Le moment idéal pour commencer les cours est entre 20-35 semaines de grossesse.
En groupe

$750

par couple pour 5 séances

Petit groupe de 3 à 4 couples
 5 cours de 2h30
 Accompagnement par une sage-femme
 Livre "HypnoNaissance" par Marie Mongan

R

elaxations au format MP3 pour votre pratique quotidienne
 
 Support par téléphone pré- et postnatal
 Ressource en ligne (En Anglais)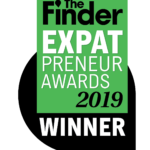 Should I attend this class or the Prenatal/Antenatal Class?
The classes are very different.
Our Prenatal Class will cover all you need to know about labour, birth, how to care for your baby and how to feed your baby. It is an evidence based class that will prepare you for all eventualities in labour, so that you can make informed choices throughout.
Our KGHypnobirthing course teaches from a different angle – one that helps to ease any fears surrounding birth, build your confidence about giving birth, and understanding how to remain calm. We teach breathing and visualisation techniques, positive birth affirmations and scripts, touch and massage techniques, use of positive anchors, stages of labour and birth so you know what to expect, and the role of the birth partner so they can support you.
Does it mean I won't need pain relief during birth?
Using KGhypnobirthing can't guarantee a pain free or drug free birth – but the research shows that those using Hypnobirthing are less likely to require analgesia, and have less interventions during their birth. It empowers you to remain calm, relaxed and to go with the flow. It can help to achieve a positive birthing experience.
Can I do both the Hypnobirthing and Prenatal Classes?
You absolutely can – some will be a crossover of information, but delivered in different ways – and either way we would recommend taking at least one of the courses.
What is your cancellation policy in the case of COVID-19/Coronavirus?
IMPORTANT: Given that our clients are a vulnerable group (eg, pregnant women and children), Beloved Bumps reserves the right to go to virtual teaching and learning at any point. While Beloved Bumps will always adhere to Singapore law and recommendations during times of crises, we believe it's important to err on the side of caution for the protection of our clients.
If you have contracted COVID-19 or have COVID-19-related symptoms (eg, fever, runny nose or cough), then please notify us immediately as unfortunately you will not be able to attend the group sessions in person.

VIRTUAL OPTION: If the above situation applies, then we will offer you a virtual class alternative. You will still remain on our mum's WhatsApp group and can attend any remaining social events and classes once you've fully recovered and been cleared by your doctor. If you cannot attend any social events, then we will provide a percentage discount on our Postnatal Course for an equal amount that would have been used for you to attend the remaining social event(s).
REFUND: If you have contracted COVID-19 and would like to receive a refund instead because you CANNOT attend a virtual class, please let us know and we will process a refund, the amount of which depends on how many sessions you have missed. Please note that you will need to confirm this with a medical certificate. We will not provide a refund for those who are only showing symptoms and otherwise can attend a virtual class on the same day and time as their originally scheduled class.
If our instructors have contracted COVID-19 or have COVID-19-related symptoms (eg, fever, runny nose or cough), then we will work hard to provide a virtual option or another time when you can attend the class. If the class has to be canceled, then a full refund will be given
If you haven't contracted the COVID-19 and don't have COVID-19-related symptoms, and you are unwilling to attend virtually, then our usual cancellation policy applies (under 'Cancellations and Refunds').
For other situations, please see our full Terms & Conditions.
When should I start the course?
We would recommend starting the course in the second trimester of your pregnancy – this means that you can enjoy all the benefits during your pregnancy as well as during your birth. Whilst we recommend a later date for our prenatal classes so that it is fresh in your mind, with hypnobirthing the more time you have to practice, the better!
Venue: 46 Kim Yam Road (The Herencia), #03-05 239351
Thursday: 6.30-9pm  
No classes scheduled yet. Please check back later, or
contact us
for more details.
 Venue: Beloved Bumps HQ, 46 Kim Yam Road, #03-5 The Herencia
Thurs: 6:30 pm - 9:00 pm


Best Taxi Drop Off: 46 Kim Yam Road
Closest MRT: Fort Canning
Shuttle: From Somerset MRT
Upcoming Classes
No classes scheduled yet. Please check back later, or
contact us
for more details.