Newborn Care for Helpers
$150
UK Registered Midwife
Newborn Care Basics & Safety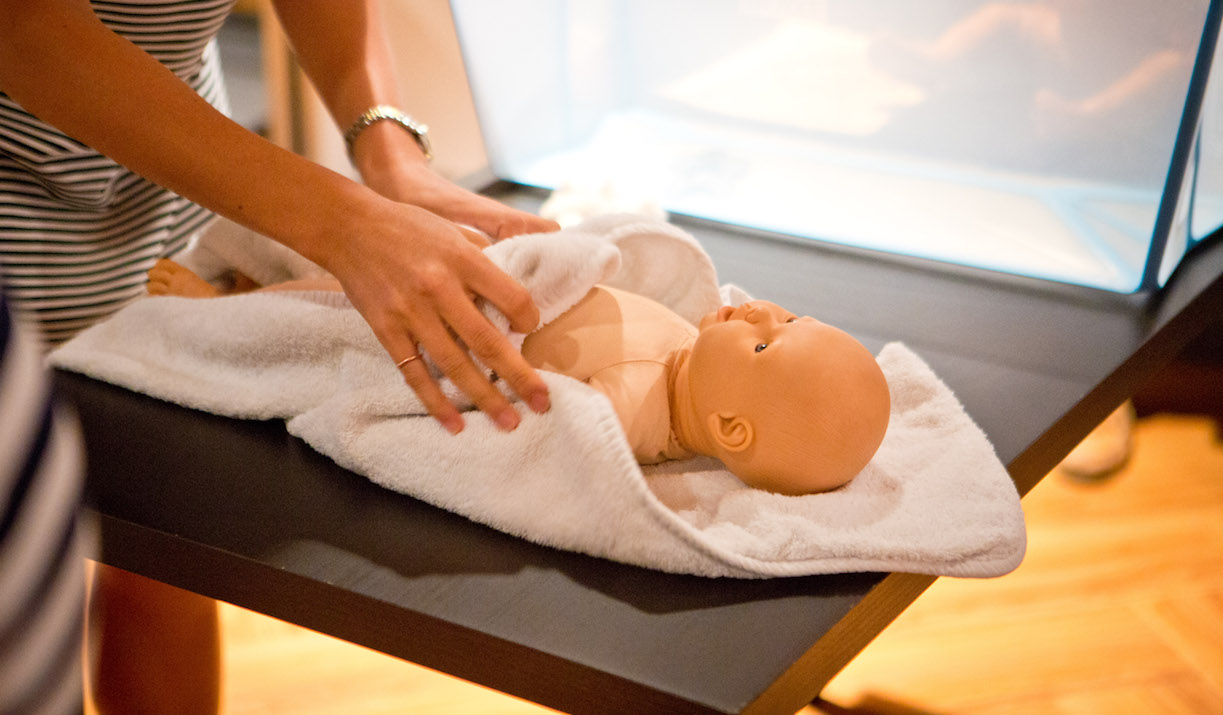 Confidence When You're Away from Home
Having a newborn baby can be daunting. Leaving them with someone else can make that even harder, especially if you are unsure of their abilities.
Our Newborn Care for Helpers class was created to give you peace of mind by teaching your helper how to care for a newborn the same way you would. Taught in a friendly, relaxed and sociable manner, we go through the basics of soothing a newborn, hygiene, feeding and safety. The course is taught in one session lasting approximately 2.5 hours, with handouts provided to each attendee.
Beloved Bumps Antenatal / Prenatal class attendees are entitled to 15% off this course – please check your Antenatal / Prenatal class info email that was previously sent to you. If you don't have it, feel free to contact us.
When and why should my helper take this course?
Whenever you think it is suitable. Some mums feel it's best to have their helpers take the course when they are pregnant, others prefer their helper to take it a few weeks after your baby is born.
Even though many helpers in Singapore have their own children, this course is designed to refresh their knowledge and place emphasis on basic skills such as hygiene, when to call for help and how they can help you around the house.
Does my helper attend on her own?
Yes. We find that helpers tend to open up more with questions, and are less intimidated to show off their newly learnt skills when they are in an environment without their boss! However, we will ask you before the course if there is anything specific you'd like us to cover.
How long does the course last?
It is a half day course, but it depends on how many attendees we have, and how many questions they have! Generally the course lasts 2.5 hours.
Will you provide a certificate to prove her attendance?
Yes, absolutely! Your helper will receive a certificate explaining that she has completed the course and what was covered on the course. We also provide information sheets with reminders of what was taught.
Venue: Collision 8  |   Time: 9:30 am – 12 pm
Course Overview
Below is a general overview of the topics we cover in our Newborn Care for Helpers class. Please note that this overview does not fully cover the details of each topic. Beloved Bumps does reserve the right to reshuffle and change the information based on class and participants. If you have any specific questions about the content we cover, please don't hesitate to reach out!
Newborn Care for Helpers
2.5 Hour Session
Talk:
Nappy / Diaper changes
Talk:
How to settle a baby
Talk:
How to make up a bottle feed (formula and expressed milk)
Talk:
How to bottle feed a baby
Talk:
Introducing solids/ textured food to baby
Talk:
When to call for help / how to call for help
 Venue: Collision 8
Address: High Street Centre #08-08, 1 North Bridge Road
Class Time:
 9:30 pm - 12 pm
Upcoming Classes