Private Antenatal / Prenatal Class
Contact for Price
UK & AU Registered Midwife
Happiness Guaranteed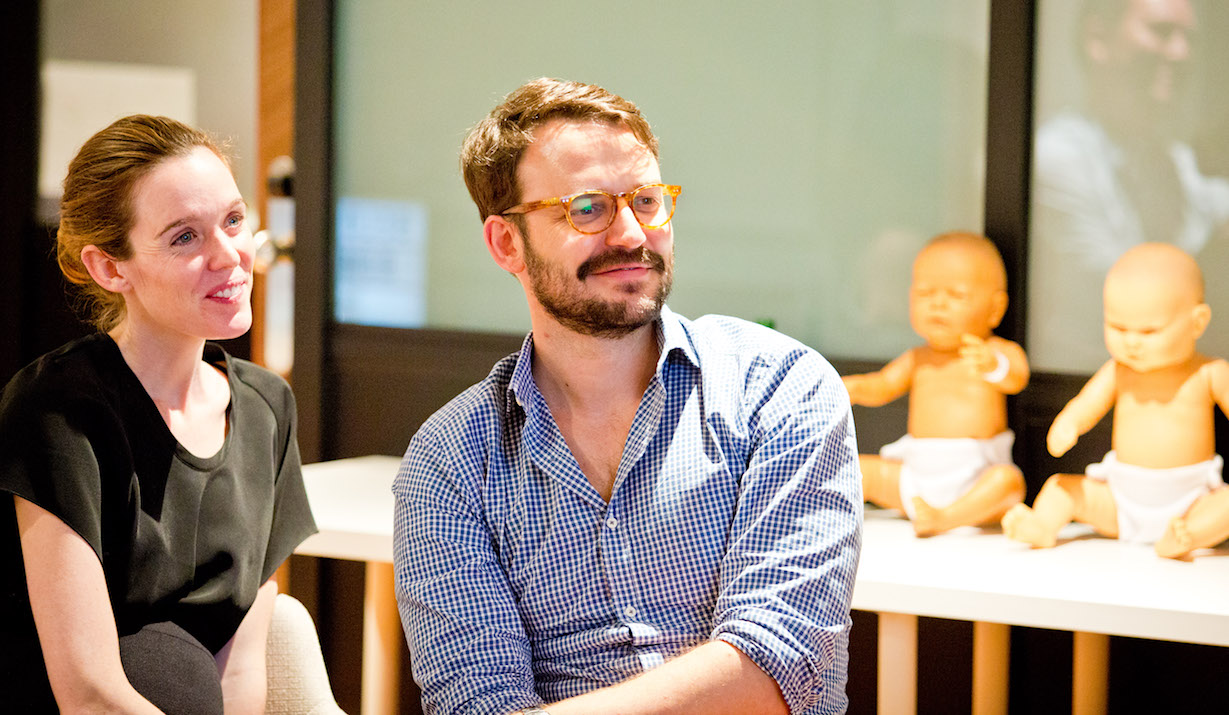 Your One-on-One Class with a Certified Midwife
Sometimes couples don't feel like they want to learn about their labour and birth in a group environment. They may not feel comfortable asking questions in a group, want one-on-one attention from our midwife, or it may be that they can't fit the 4-week course into their schedule due to travel/work commitments. If that's the case, the Private Antenatal / Prenatal class is for you. We model our private class off our standard Antenatal Class, but it is done at a pace and venue that is right for you and your partner. We can offer the course in an intensive day, or spread it out over a weekend. Whatever fits your schedule!
French Antenatal Class – Our French midwife, Charlotte, can teach your antenatal class in French for you if you would prefer. The information is exactly the same, but we know sometimes English may not be your first language, and it may be easier for you to absorb the information in French 🙂
Since each Private Antenatal class is tailored to each individual, please contact us with the experince you want. We will respond within 48 hours.
Private Antenatal Class

Contact for Quote

Approximately 5 hours of teaching
WhatsApp Support
A postnatal home visit
Why is Beloved Bumps better than other classes?
We designed our course after talking to real mums in Singapore! Firstly, we pride ourselves on being unbiased. A lot of classes say they're unbiased, but you'll quickly realise most classes have an opinion about what you should and should not do. We don't want to be in the business of judgement – we want to be in the business of empowering women.
Can I take part in the social parts of the Antenatal Class, but have private lessons?
Sure. Obviously, we believe you'll build better relationships if you choose to take the standard Antenatal Class, but we are willing to customise the experience to what you feel you need. Please contact us and tell us about you and your needs.
Can I customise the content of the course?
Absolutely. If you want to learn about some areas and not others, we can do that. However, remember that births don't always go as planned. Our class is designed to give you all the information you need so you're prepared for normal labour and birth, pain relief, complications, the postnatal period and breast and bottle feeding.
Overview
Below are the topics we typically cover in our Antenatal / Prenatal class. Please note that this overview does not fully cover the details of each topic. We can reshuffle and change the information based on your needs. If you have any specific questions about the content we cover, please don't hesitate to reach out!
Our Standard Antenatal Topics
7 talks, 8 interactive sessions, 3 videos
Talk:
Normal Labour and Birth
Video:
Normal Labour and Birth
Interactive Session:
Normal Labour and Birth
Interactive Session:
Pain Relief
Interactive Session:
Complications
Talk:
The Postnatal Period
Physical changes & recovery
Baby blues and postnatal depression
Menstruation and sex after birth
Interactive Session:
The 4th Trimester #1
Interactive Session:
The 4th Trimester #2
Interactive Session:
The 4th Trimester #3
Interactive Session:
The 4th Trimester #4
Benefits of breastfeeding
Getting off to a good start
Milk production & duration
Breastfeeding complications
Bottle feeding complications
Interactive Session:
Breastfeeding