Van Raj
CBI Certified Birth Doula
Van is a CBI certified birth doula and is passionate about supporting couples throughout their pregnancy, birth and postnatal journey.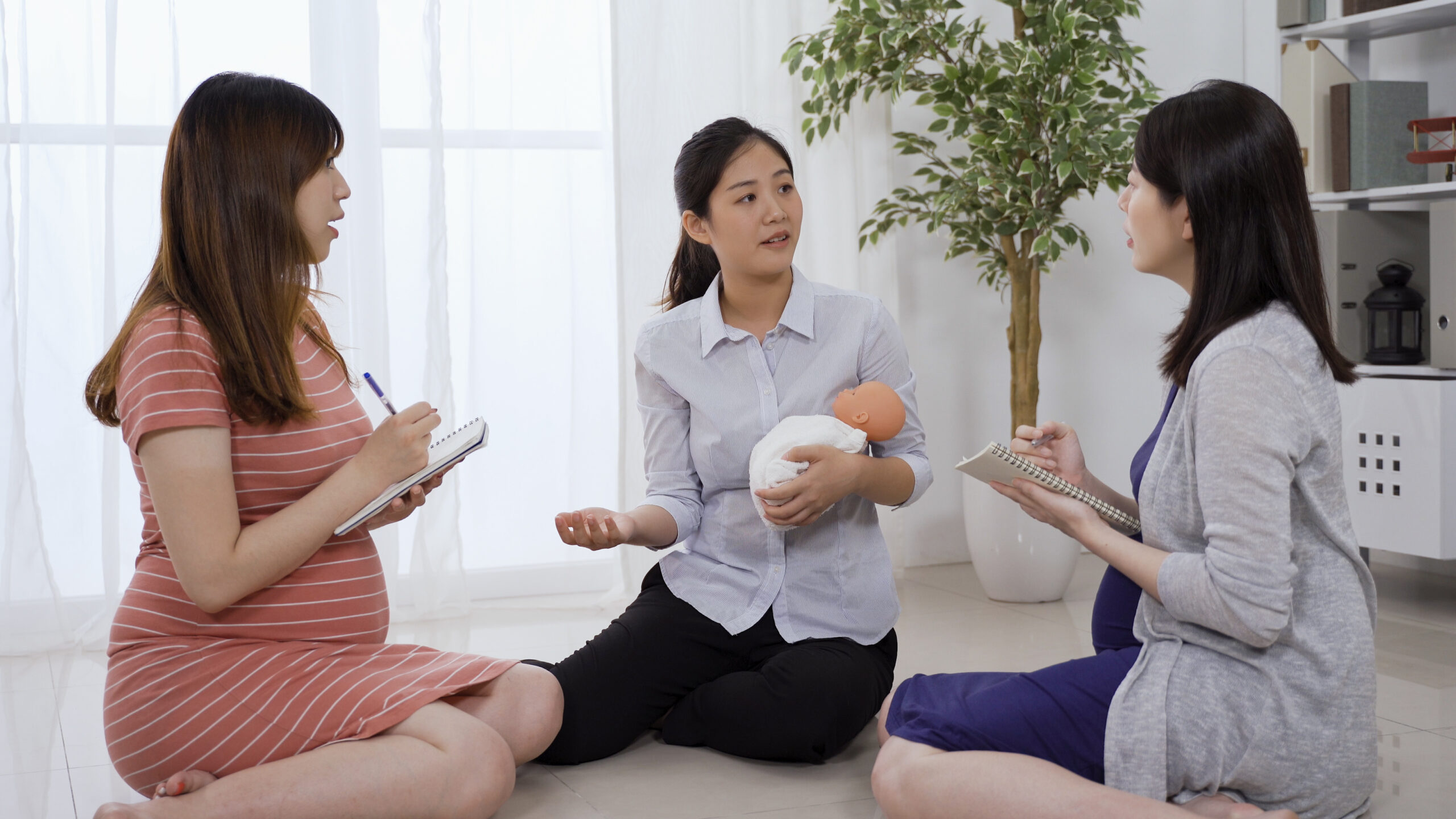 An unbiased, informative, and fun prenatal class led by ...
'There is nothing that makes me happier than seeing a couple feel confident and supported about their decisions'
Van is a Certified Doula with CBI, and has trained under and with the Beloved Bumps midwives. She leads the Tampines and Bukit Batok Prenatal Classes as well as running clinics at River Valley.
Van really feels that it is an honor to be able to journey with couples through this sacred and intimate period of their lives. Birth is not only a physical process, but an emotional and at times spiritual experience as well. She really enjoys connecting and getting to know the family as you prepare for the arrival of your little one together. She has been passionate about all things pregnancy and birth since a young age, and it has always been something close to her heart, and so she left her corporate job to retrain as a doula and has loved it ever since – 'There is nothing that makes me happier than seeing a couple feel confident and supported about their decisions!'
Client Testimonial:
From the moment we met Van, both my husband and I knew she was amazing and the doula for us. We'd never actually considered having a doula until we met the brilliant Beloved Bumps team but meeting Van, we knew we had made the right choice for us. Her natural kindness and friendliness poured out effortlessly, putting us at ease straight away. She was warm and genuine and we all chatted and laughed as though we'd known each other forever.
In the run up to our due date, Van came to our home to meet us and really get to know us. She was available to discuss the birth plan, answer any and every question we had (however silly!) and made herself available to us as and when we needed. She also showed us massages and other techniques my husband could use during labour if necessary and helped me test out the TENS machine. Overall, we both felt a lot more knowledgeable and confident going into the birth of our first child, thanks to Van.
On the day of our baby's birth (3 days overdue), Van helped us stay calm from the get go. We messaged her when my waters broke and she offered caring support and practical advice in abundance. When we first arrived at hospital, my husband and I knew we'd be ok for a while just us, as my contractions had slowed a bit. When things started to progress (and I was desperate for both Van's calmness and her TENS machine!) my husband called her and she was with us in no time. The next few hours were joyful, relaxed and magical, hugely thanks to Van (and hypnobirthing-something else we'd come across through Beloved Bumps). She stayed with me so so my husband could go and have lunch, massaged my hips and back when necessary, ensured medical staff knew to be as hands-off and quiet as possible, and even rubbed my feet non-stop for about 2 hours. Not a pleasant or easy task! Van held my hand, fed me, wiped my face with a cool cloth, helped me undress… no request was too great and no task was too menial.
Van did all this with a smile and positivity that neither my husband nor I could have sustained for the 14 hour labour, but we did because of her. I have no regrets about my birth, which was natural, vaginal and medication free. In fact, quite the opposite. I would happily go through it all again! A large part of that was Van's involvement.
My husband and I would encourage anyone to have a doula – especially Van! We loved her so much, we actually named our daughter after her (Evangeline) and Van is now a part of her life as well as ours. She is wonderful with our newborn, just as she was with us, and we can never thank her enough for all she did before, during and after Evie's birth.
Birth Doula
Childbirth International