Lactation Support
$200 - $500
AUS Registered Nurse
20+ Years of Experience
Certified Breastfeeding Specialist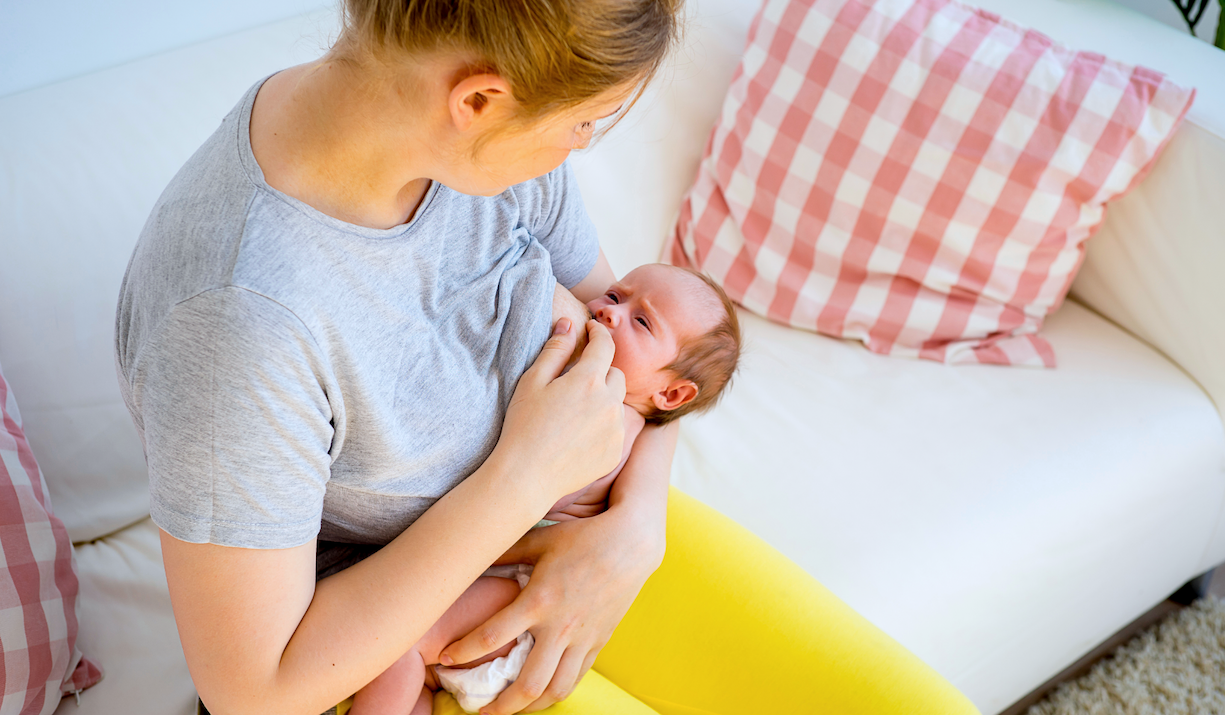 Struggle with breastfeeding? Get help from a specialist with over 20 years of experience.
While some mums and babies take to breastfeeding like ducks to water, many are not so lucky. As a new mum, there are a whole host of issues you can experience while you and your baby are learning to breastfeed:
Painful/cracked nipples or pain while breastfeeding in general
Latching issues
Low milk supply or oversupply
Lumps, blocked milk ducts and mastitis
Sleepy baby during feeding
Low weight gain
Tongue and lip tie
Inverted nipples
Thrush and more!
Our Australian breastfeeding specialist has over 20 years of experience working with mothers, babies and young children. Like many mums she too struggled initially with breastfeeding, and her journey (and eventual success) sparked a passion to help other struggling mothers too. So we understand first-hand how hard breastfeeding can seem! If you are struggling, please let us help – we promise it will get easier if you get advice and persevere.
Step 1: Talk to us @ 88098623 before you book to make sure we are available 
Start WhatsApp Chat
Step 2: Choose a single visit or package:
Can you visit me at home or in the hospital?
We offer midwife-supported home and hospital visits for the first 2  weeks. If you need more support to overcome your breastfeeding challenges, then we will arrange for our lactation specialist to visit you wherever needed.
What types of professionals are certified to help with lactation?
In the UK and Australia, midwives will typically visit you at home during the first few days with a newborn and help you resolve common breastfeeding issues. If they cannot provide the support needed, they will likely refer you to a few different lactation specialists:
International Board Certified Lactation Consultant (IBCLC) – This is the most comprehensive lactation certification. An IBCLC works independently to help families meet their breastfeeding goals and is an expert in the clinical management of breastfeeding. To become an IBCLC, you must have extensive education and have completed thousands of hands-on clinical hours. IBCLCs are certified by the International Board of Lactation Consultant Examiners.
Certified Lactation Counselor (CLC) or Certified Breastfeeding Specialist (CBS) – Often seen as a stepping-stone to the International Board Certified Lactation Consultant certification, these individuals have completed a specialty training program and certification that helps an individual support breastfeeding parents.
Besides the common problems most mums encounter during breastfeeding, what are some other areas your lactation specialist can help with?
In addition to discussing the common problems most mums experience with breastfeeding, she will also help you with:
New breastfeeding positions to help with colic, nipple damage and other issues
Early skin to skin contact for milk supply
Medications which may impact breastfeeding
Understanding appropriate weight gain
Techniques to manually express, and how to use an electric pump correctly
When nipple shields are appropriate, and how to use them correctly
Bottle or pacifier use
Appropriate age and time to introduce solids
Returning to work while continuing to breastfeed
Cracked or sore nipples
Are there benefits to breastfeeding part-time?
Breastfeeding provides important antibodies and nutrients and is the perfect first food for your baby. It is recommended that mums try and breastfeed their babies for the first year of life for optimal health benefits. But ANY breastfeeding is better than no breastfeeding! We encourage mums to breastfeed, but will of course support mums who also supplement with formula.
What are the benefits of breastfeeding?
Breast milk contains immunity-boosting antibodies and healthy enzymes to help support your baby's rapid development!
Benefits for your baby:
Protects against allergies and eczema
Is easier to digest causing less upset stomach, diarrhoea, and constipation
Lessens the risk of viruses, inflammatory bowel disease, gastroenteritis, ear infections, respiratory infections and urinary tract infections
Lessens the risk of sudden infant death syndrome (SIDS)
Makes vaccines for your baby more effective
Protects against diseases; meningitis, type 1 diabetes, and Hodgkin's lymphoma
Research is inconclusive, but studies have shown that it may improve intelligence quotient (IQ) scores later in life
Some research has shown that breastfed infants are less likely to be obese later in life
Provides more skin-to-skin contact with baby and mum
Benefits for you:
Lowers your risk of breast and ovarian cancer
Can help you lose pregnancy weight
Helps your uterus to shrink back to pre-pregnancy size
May lower your risk of osteoporosis
Helps heal your body after delivery
Usually delays menstruation
Provides more skin-to-skin contact with your baby
Saves you money! Formula can be expensive
Sources: La Leche League and American Academy of Pediatrics