birth
Birth Results
How Our Mums Deliver
We believe in sharing unbiased information and not judging mums for how they want to deliver in Singapore. Below are our Beloved Bumps birth stats that our couples have shared with us over the last 6 months.
69
Vaginal Deliveries
19
Emergency C-sections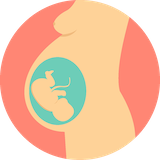 12
Scheduled C-sections
love
Real Experiences
Real Reviews
We want our Beloved Bumps Prenatal and Postnatal classes to be the right choice for you. Read our reviews on our website, Facebook or Google.
Richie
Hear why Richie thought meeting other couples in his antenatal class helped him.
Alison & Flavio
Hear why Alison and Flavio thought the interactive sessions were so helpful.
Heather
Listen to why Heather loved her antenatal class and why she'd recommend it to others.
Nicola
"We met Natasha during the delivery of our first child in London in 2011. She was the midwife on duty and we immediately connected with her. She has a very reassuring and calming personality but also kept us distracted and entertained with a great sense of humour. Natasha became a close friend and she supported us immensely after birth. She delivered our second daughter in London and almost came to Singapore to deliver our 3rd. Now, that we have her here we should probably go for number 4!!! You couldn't find a better person to support you during pregnancy and delivery. I hardly saw any other professionals throughout my pregnancy and Natasha helped us to have the most calm and intimate birth experiences possible."
Liz
"Attending the Beloved Bumps course was one of the best things that my husband and I did, prior to the arrival of our twin babies. The course was really well run; informative, interactive (for both Mum's and Dad's) and fun. Plus the exercise classes are a real bonus. Natasha was brilliant at teaching us about what to expect during the birth, baby care and feeding. Her depth of knowledge is excellent. She was able to help prepare us for our new adventure and alleviate our concerns by answering all of our many questions. This was invaluable, both when we were in the hospital and once we were caring for our children at home.  Additionally, I can't thank Tash enough for helping me to latch my babies when I was struggling to breast feed them both. Her support was phenomenal. I would recommend this course in a heart beat as it was so useful and also an excellent opportunity to meet other new parents, who we have become great friends with."
Alice
"We attended the beloved bumps course ahead of the birth of our first child in May and found it extremely helpful and thorough. The classes were close to work and scheduled at convenient times meaning we didn't have to rush to get there or to get home in the evenings. Tash took the time to go through all of our questions and covered everything, not only limiting the course to what we should expect at birth but also including practical help for life with a baby including how to swaddle, positions for breastfeeding and even how to use our baby carriers and sterilisers which seemed very daunting at the time. Due to the size of the classes, no question was left unanswered and we made great friends along the way. I would highly recommend this course for busy parents to be who want a fun but comprehensive prenatal package."
Our Next Course Starts Soon
28 - 32 Weeks Pregnant?
If you're 6-7 months pregnant right now, it's time to sign up for our next course! If you're out of that range, please register for one of our other upcoming course so you're grouped with mums that have similar due dates. We do this so our mums have a support network once they've had their babies!
Class Details